So, btw . . . I just sent out a good old fashioned email.  I know, right?  So . . . if you aren't on our email list then click up there on the right hand side of this website where it says "JOIN OUR LIST" and  . . . you know . . . join our list.  invite others to join us too.  This party is so much fun when there's tons of love coming and going!
So we had a fantastic show last night at Red Sky Tapas+Bar.  If you missed it . . . sorry about that.  We are generally there the 3rd Thursday of every month.  Next show should be Sept 20 - if that changes we will let you know.  Kelley Osborne, one of our long time fans, was there and captured a great moment.  I'm gonna start posting all the cool pictures and sketches we get from you guys right here on the front page of the website - so send us your best!  Here's Kelley's pic: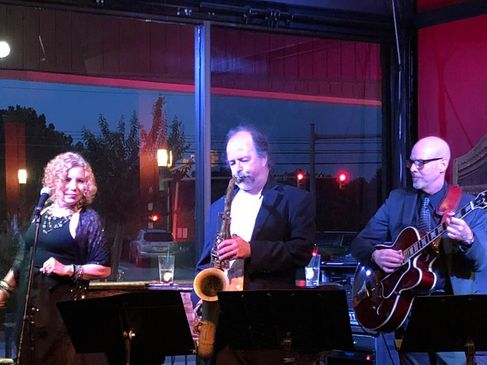 So send us your pics, sketches . . . poetry . . . whatever you want and as long as its nice and Kayla doesn't look fat - we will post it.  Just best to get the boundaries set in the beginning!!!!